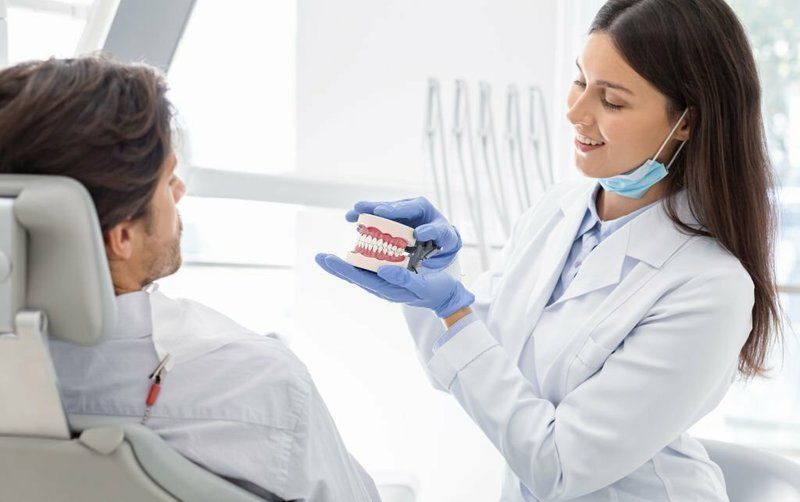 Types Of Bridges Dentistry: Uses, Recovery, & More?
By reaching adulthood, you're supposed to have 32 permanent teeth (including wisdom teeth)!
Sadly, however, research suggests that the average US adult has only 24.92% permanent teeth. This is where most individuals turn towards dentist bridges for better oral health. 
In this blog, we take a closer look at:
What Is A Dental Bridge?
5 Common Types Of Bridges In Dentistry
Should You Get A Dental Bridge?
Continue reading as we understand more about bridges dentistry in the following sections. 
Introduction:
Dental bridges are a great alternative to replace a lost or missing tooth. 
These appliances not only give you a better smile but also allow you to restore your oral health. Dental bridges use one or more real teeth on either side of the gap to hold the fake teeth in place. 
Interestingly, however, that's not all! Let's learn more about dental bridges and their types in this article. 
What Is A Dental Bridge?
As the name suggests, a dental bridge is an oral appliance that comprises two or more implants. A "bridge" is an oral appliance that contains one or more false teeth. 
The oral appliance uses one or more crowns on either side of the opening in the mouth to hold the construction in place. For example, a bridge may replace a gap if a person loses many front teeth due to an accident or disease.
A dental bridge with implants uses two sides of your natural, strong teeth to fit. Once set, all the fake teeth in the dental bridge look and function like natural teeth.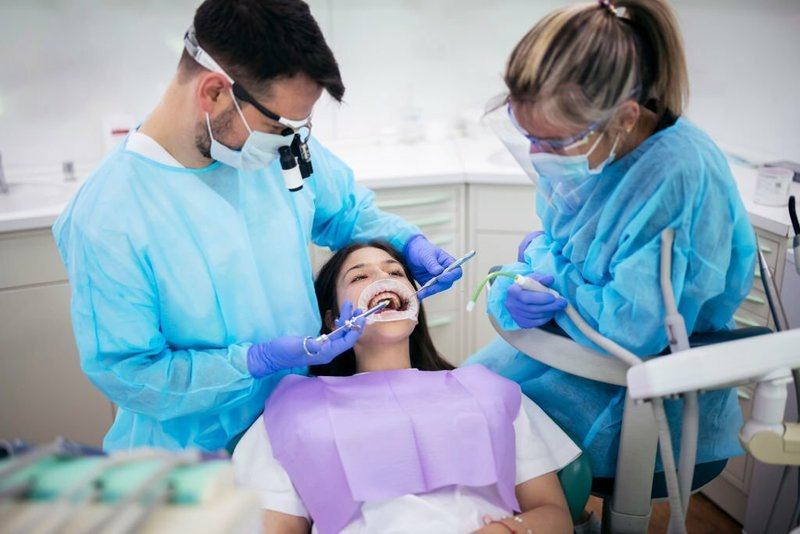 It is an excellent option if you have multiple lost teeth. However, that's not all. Here are a few reasons why getting a dental bridge is ideal: 
Giving your mouth and grin a natural appearance
Restoring your usual ability to talk, as lacking teeth can make pronouncing words difficult (enunciating).
To maintain a standard face shape, prevent further bone loss from the jaw at the region of the lost tooth/teeth.
Making it easier to chew food
Keeping neighboring teeth from migrating into the vacant gap can create biting issues and other troubles.
Now that we have an idea of bridges dental, let's look at the common types available in dentistry. 
5 Common Types Of Bridges In Dentistry
Traditional bridges are the most common dental bridges used to replace missing teeth. They are appropriate when you have natural teeth or implants on each side of the gap caused by your lost tooth.
These implants are typically tiny and lightweight and give good chewing pleasure by dispersing the natural biting force impaired by missing teeth. This bridge for dental can endure a long time if your cleanliness and home maintenance are kept up to par.
However, the primary disadvantage of conventional bridges is that enough enamel is removed from your abutment teeth to create a way for the crowns. Because enamel does not renew, the abutment tooth/teeth will need protection via a dental crown. Moreover, their maintenance, stability, and vibrancy are critical to the long-term viability of your bridge.
Next, we have the cantilever bridge, an excellent option for users with just one anchor tooth to support the missing tooth or teeth. This bridge style is not suggested to be used at the rear of the mouth, where excessive biting force is applied to the abutment tooth. 
However, your oral appliance can function effectively if the cantilevered tooth is the front tooth and is properly built. Additionally, consider the biting pressures in the design when opting for it. A reputable lab expert in different types of bridge dentistry may complete it.
Next, we have the Maryland Bridge, a unique oral appliance known for its conservative nature. These dental bridges are commonly referred to as resin-glued bridges. They are made of plastic teeth with identical gum material reinforced by a metal frame.
Metal attachments are attached to existing anchor teeth on opposing sides. This resin-bonded bridge treatment is generally utilized on front teeth when the adjacent teeth are still in good shape.
The primary advantage of opting for Maryland Bridge is that your dentist will only need to make minor changes to the form of the abutment teeth. Besides, while opting for it, remember that the metal connectors of Maryland bridges tarnish with time, causing the abutment teeth to darken; they are also known to be prone to debonding.
A composite bridge is used for patients who have one or two missing teeth and want a quick and economical solution to their replacement problem. They are often created and implanted in a single dental appointment, with a composite bonding substance (a plastic tooth-filling material) being inserted directly into the gap.
Individuals opting for these tooth bridges need to exercise extreme caution due to the debonding and chipping properties of the materials utilized in the design. A ribbond, a reinforced wire or ribbon, can be a great alternative to strengthen a composite bridge. 
Much like Maryland Bridges, composites are temporary and ideal for individuals with periodontal disease who want to postpone removing their affected teeth.
Implant Supported Bridges
Next, we have dental bridges with implants or implant-supported bridges, an excellent alternative for individuals who want no damage to their adjoining natural teeth. This process needs no support from trimmed-down tooth stubs and is exclusively supported by implants.
This type of bridge works well to provide adequate space between dental implants. However, too many implants have been shown to cause serious difficulties, including implant failures and rejections. Therefore, ensure that your implant-supported bridge is designed to be cleaned easily. 
Should You Get A Dental Bridge?
Not every individual is a good candidate for dental bridges. When opting for a bridge for a missing tooth, consult your dentist about which bridge will benefit you. 
Here's an overview of different factors that make you a suitable dental bridge candidate: 
You're missing one or more permanent teeth.
You have good general health (no significant infections, medical diseases, or other health issues).
Having robust bone structure and healthy teeth to support the bridge.
You maintain proper oral health.
Practice regular oral hygiene to ensure the dental bridge work before and after remains the same. 
Takeaway
Dental bridges are a great alternative to replace a lost or missing tooth. 
Traditional bridges are the most common dental bridges used to replace missing teeth.
Too many implants have been shown to cause serious difficulties, including implant failures and rejections.